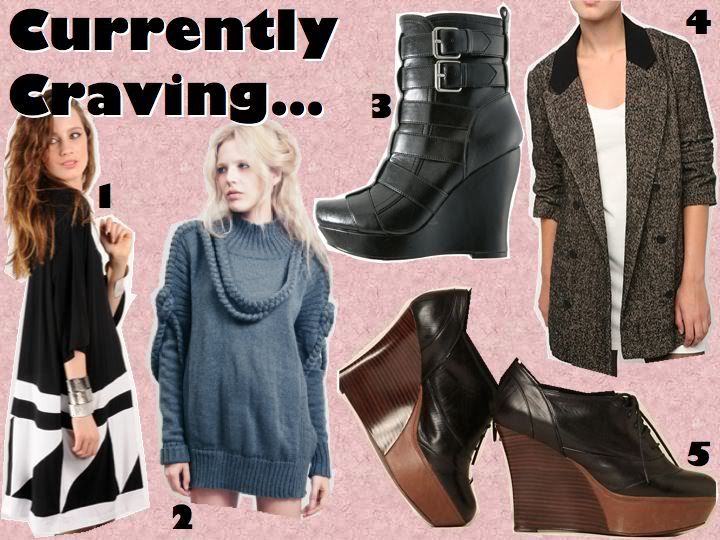 1. Costume Dept. Signs Shirt Dress
2. Leonard St. Oversize Braided Sweater
3. Alice+Olivia for Payless Madison Biker Boot
4. Urban Outfitters O'Sullivan Blazer
5. Free People Oxford Wedge

Me craving cold temperatures? I never thought this day would come! But evidently I am, based off of my current cravings. Sweaters, blazers, and boots? Ok, I guess I'm finally ready for Fall! And just because, I posted the new video for "Run This Town" featuring Jay-Z, Rihanna, and Kanye. I'm obsessed. Who is gonna run this town tonight?